radionicu vode Sabrina Basten and Audrey Samson (Genderchangers)
Ne možete da se rešite starih stvari? Prevedite sentimentalne vrednosti u ukrasna ili odevna elektromagnetna njuškala!
Od učesnica se očekuje da donesu stari elektronski objekat (sa kalemima, ako je moguće) koji ćemo rastaviti. Napravićemo 'nosive' ureÄ'aje koji ozvučavaju elektromagnetne talase. Prvo ćemo napraviti 'pikap' mikrofone od kalema i pojačala od komponenti. Potom ćemo od njih napraviti 'nosivi' ureÄ'aj. ZavrÅ¡ićemo dan Å¡etnjom kroz grad i tržne centre, osluÅ¡kujući elektromagnetno okruženje.
Elektromagnetna panorama grada je usmerena na razumevanje kako stvari rade, rad sa fizickim ostacima planiranog zastarevanja i ponovnoj upotrebi starih komponenti. Radionica se takodje bavi istrazivanjem skrivenog sveta elektromagnetnih talasa.
Prethodno poznavanje elektronike nije neophodno.
molimo donesite na radionicu: stari aparat koji ćemo rastaviti (stari radio aparati, televizori, VHS plejeri, telefoni, audio rekorderi ili kuhinjski aparati) i ako imate, neki odevni predmet koji ćemo izmeniti; ako imate svoju, ponesite lemilicu, kalaj i alate kao sto su klesta, secice, srafcigere….
Ucesnice: 8-10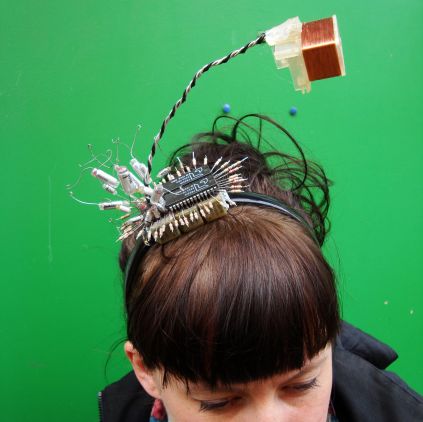 —————————————————————————————————————————
slike sa radionice
10. i 11. 06. 2011.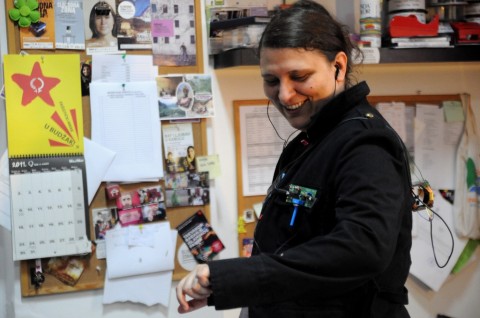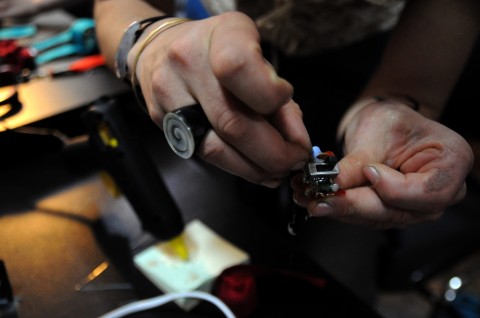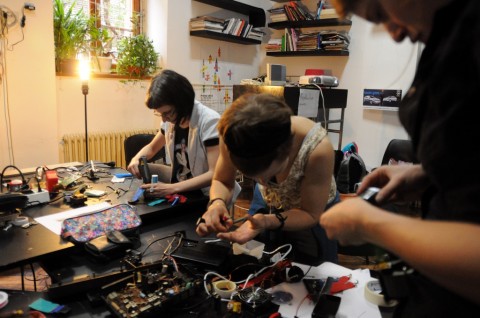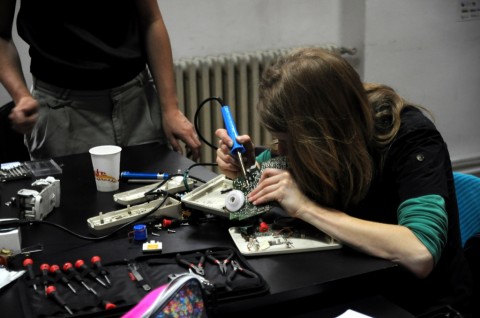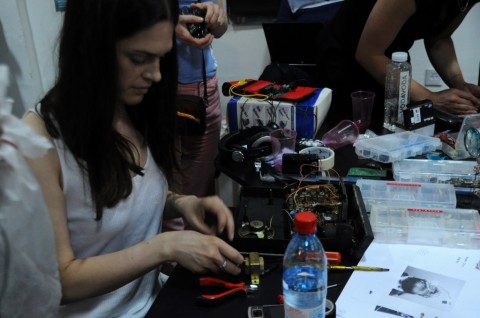 radionicu vodi Helga Hofbauer (Mz Baltazar's Laboratory)
Na LMMS radionici, igraćemo se sa softverom za komponovanje, baziranom na open source-u. komponovaćemo pesmu!
playing around with sound composing software on open source basis. let's compose a song
bitovi
bas
melodije
neobicni fensi zvukovi
sviraj i odigraj revoluciju 😉
ponesite svoj laptop i slušalice, instaliraćemo LInux Multi Media Studio (linux ili windows)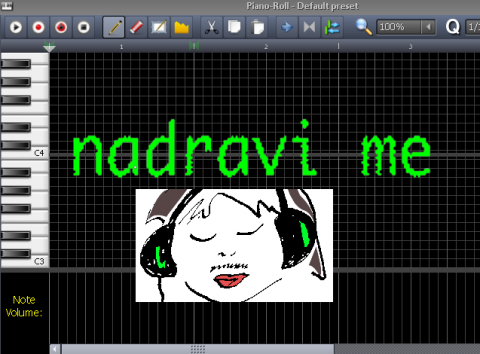 ——————————————————————————————————————–
slike sa radionice
12. 06. 2011.